Auto Tech Solutions Live Tracking system
Control of your Fleet with AutoTech GPS Tracking System
ENGINE KILL
Kill the engine by a simple click on our app Engine Kill or Engine Restore
This function is used with Plant Machinery or even just for extra security that you know your vehicle can not be started even with the original keys.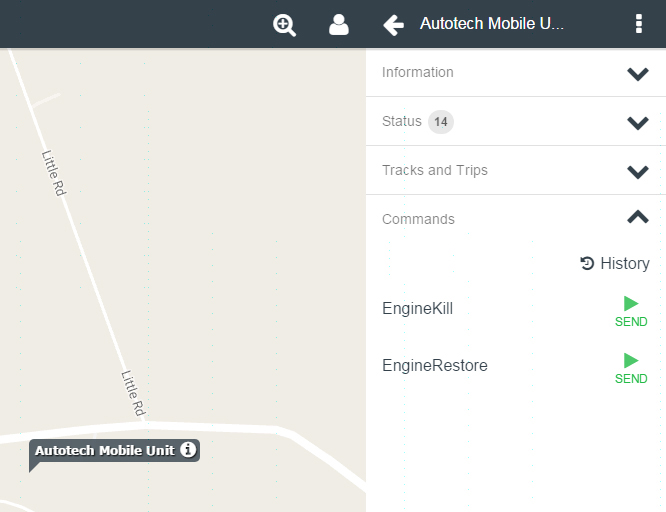 GEO-FENCE & ALERTS
Set up custom Geofence circle or even draw around your own site so if the vehicle goes out or into these Geofence area you will get an alert by email or text and also will show on the app .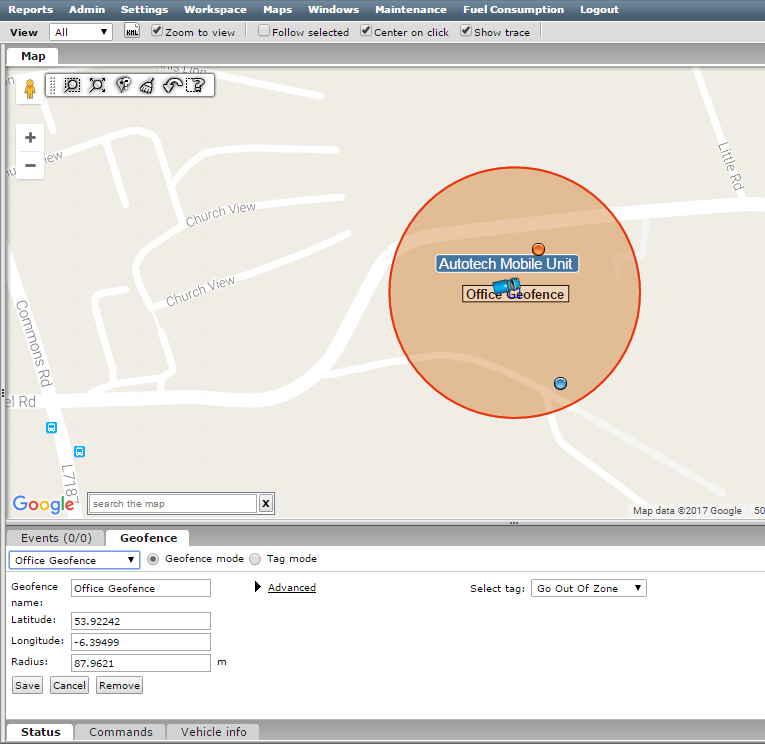 Monitoring Your Fleet
Check to see in one glance the Position /Speed and Engine Running of all your fleet with out logging into each one individually.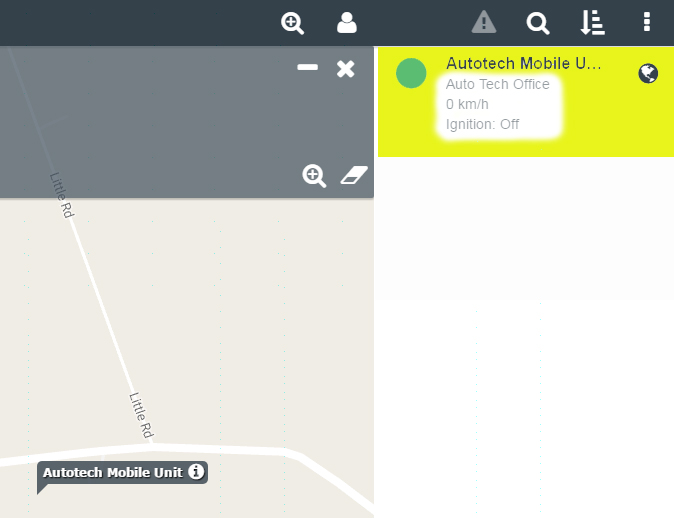 Trips & Tracks
Find out with a quick glance on our APP when and where your vechile started and stopped with Tracks & Trips.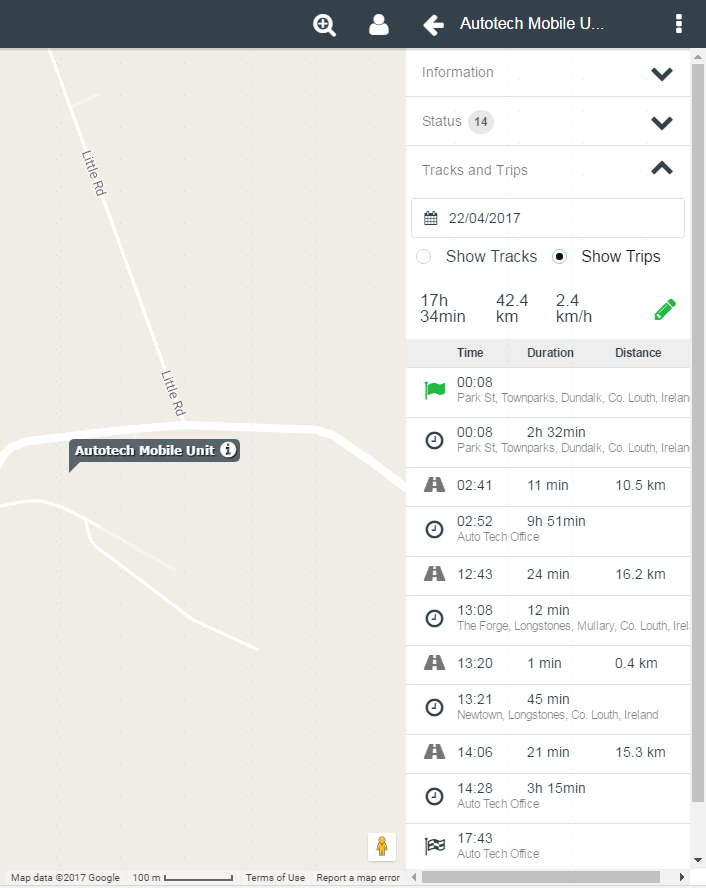 DRAW TRACKS
Draw Detailed Tracks showing the Vehicles Stops through out the journey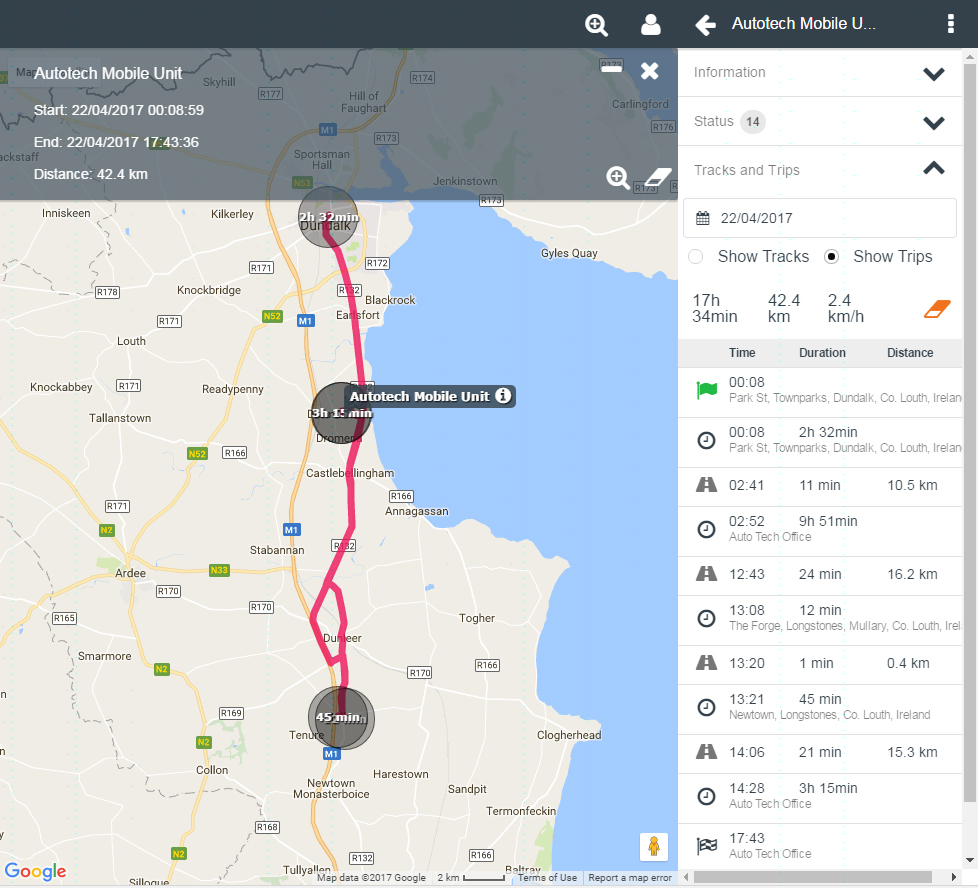 Login on a PC/Mac and have full access to our Fleetmatics Platform.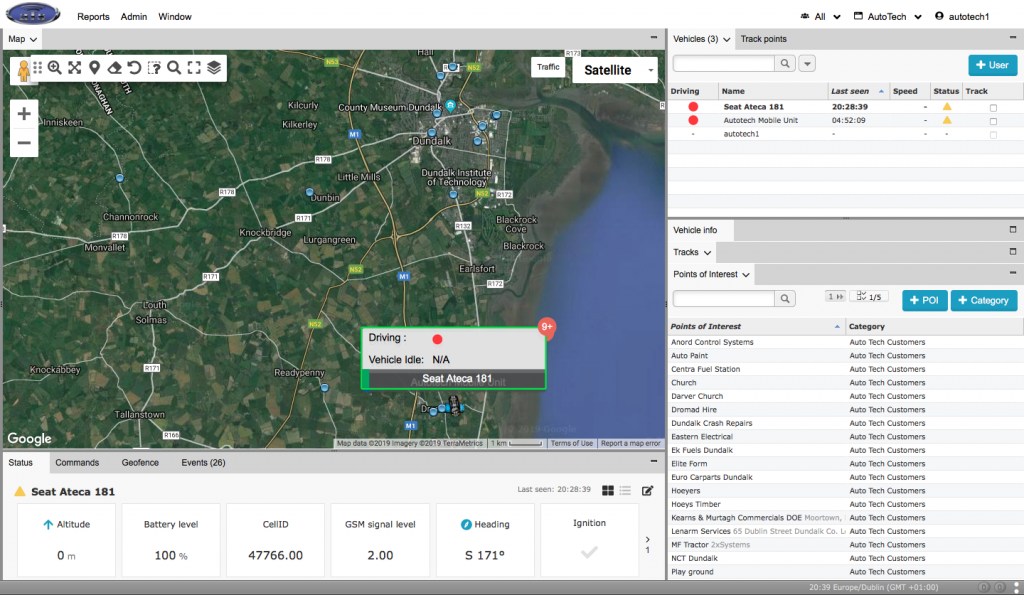 Also adding your Customers and suppliers as Points of interest for Reporting when Vehicles have been there.


Check up on driver behaviour and see when they break the speed limits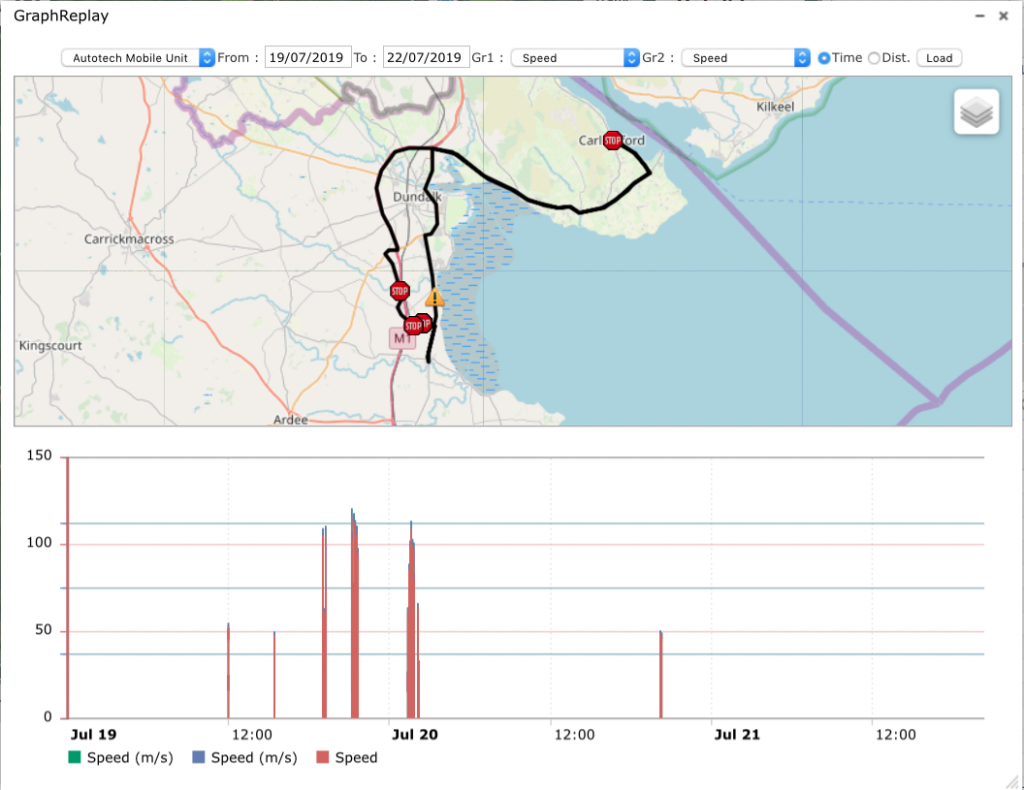 Run a report on your sites alone giving you all you need in seconds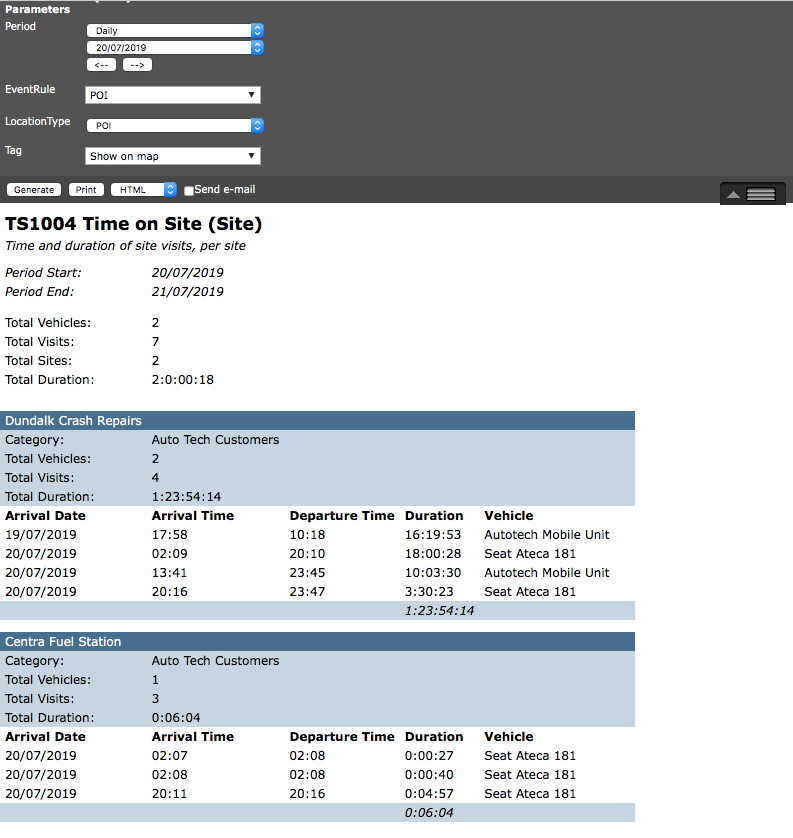 Trip & Idle Report gives you all the information on the full trips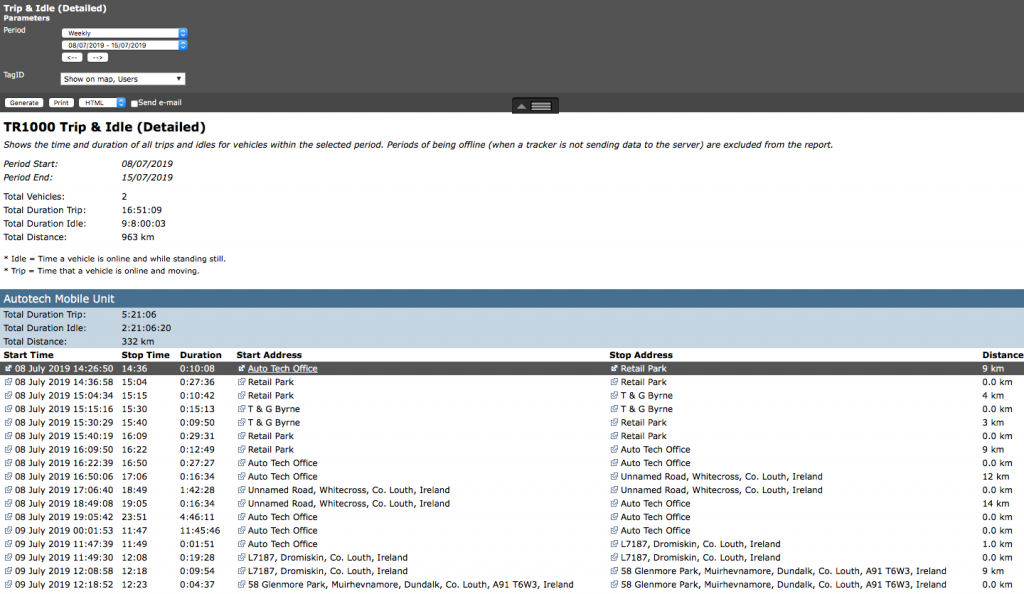 Live Vehicle and Asset Tracking

Live GPS tracking enables you to see the location of your vehicles in real time, driving the vehicle*, drive time remaining*, fuel level and consumption* and much more. Our comprehensive reporting gives you all of the necessary information to keep control of your fleet including fleet activity, idling, route replay and much more.

Fuel Management

With the Auto Tech GPS system it is possible to monitor and manage you fleets fuel usage and consumption. This helps in detecting any discrepancies and enables you to take appropriate action.

Dispatch System

With our dispatch system it is possible to manage your dispatch jobs through our platform and dispatch them to your fleet directly to their Garmin device or mobile phone. The driver has then the option to accept the job or reject. Rejected job return to the job queue. Completed jobs are recorded and removed from the job queue.

Reporting

Reporting enables you to set up a reporting schedule which our system will automatically email you scheduled reports. Examples of reports include vehicle usage and idle reports, driver behaviour reports, job completed report and many more.

Theft Protection

Protect your vehicle from theft, alerts can be set up to include vehicle started or moved after hours, vehicle left set location, vehicle entered set location, vehicles battery removed and many more.

Maintenance Schedule

Keep your fleet in top condition and prevent breakdowns. Set up vehicle maintenance schedules and be alerted when a vehicle is due its service.

Driver Behaviour

Ensure your vehicles are not being abuse or wasting fuel. Monitoring drivers behaviour can save thousands in vehicle wear and tear and fuel cost costs.